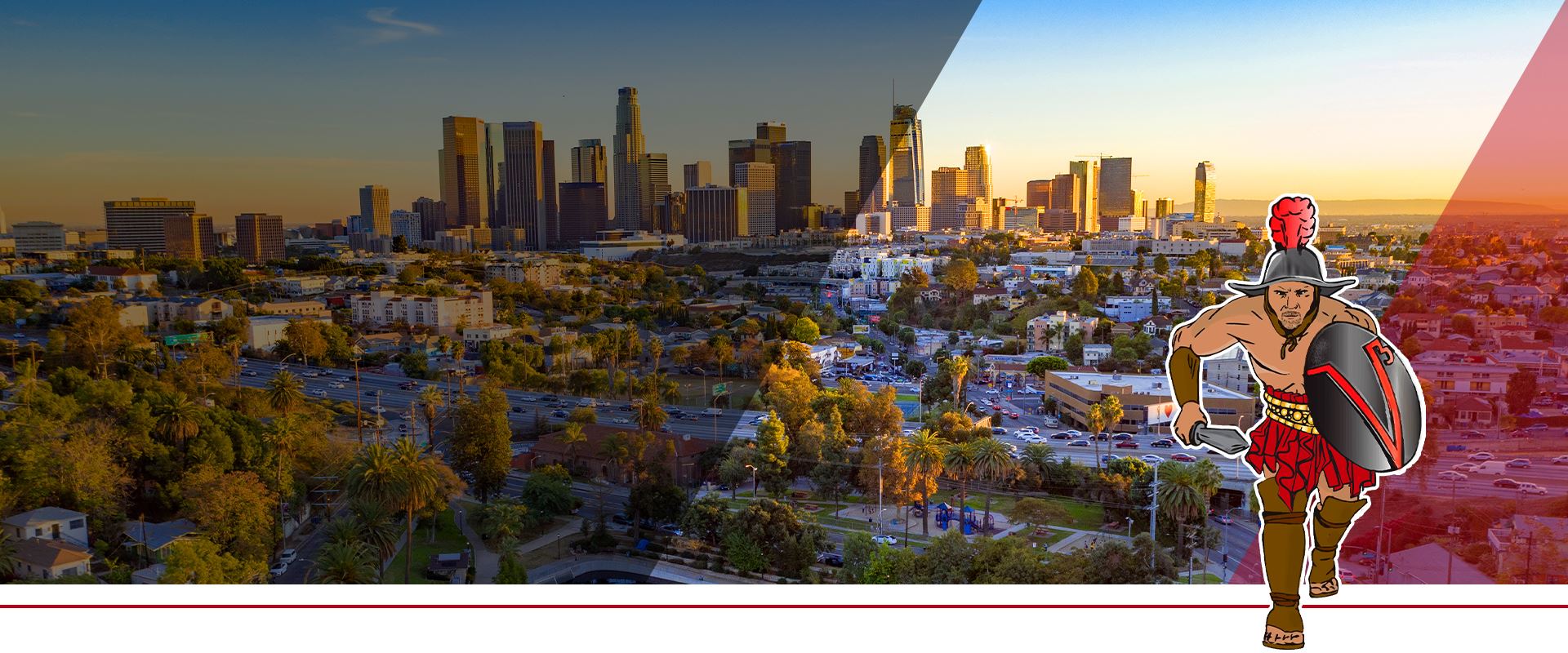 Veni, Vidi, Vici! Your Champion Pest Fighters Since 2008
Pest Control in Los Angeles
10+ Years of Home & Commercial Pest Control Solutions
Your home should be a place of comfort and security. However, if you notice cockroaches skittering across your floor, mosquitos buzzing in your backyard, or rodents crawling in your attic, it can quickly make you uncomfortable in your own space. Our team at Gladiator Pest Control is here to restore your peace of mind through top-quality pest control control in Los Angeles.
With over a decade of experience, we have helped thousands of residential and commercial properties in Los Angeles find fast, affordable, and—most importantly—effective pest control solutions. Our licensed professionals take pride in delivering service that puts our clients first, so no matter the severity of your infestation, you can expect honest pricing, best-in-class treatments, and a 5-star customer experience.
---
To learn more about our pest control services in Los Angeles, or to schedule an appointment, call us today at (323) 310-3348 or contact us online.
---
Pests Are No Match for Gladiator Pests We Battle
Licensed, Trusted & Experienced
All of our technicians at Gladiator Pest Control are not only licensed, but also continuously trained on the latest industry advancements. This allows us to offer our customers the best of the best.
We employ a variety of products and techniques, including Integrated Pest Management (IPM) methods, to create personalized treatment plans to tackle even the most complex infestations. From bed bugs and cockroaches to rodents, spiders, and earwigs, you can count on us to have the right tools for the job. We even back up our services with some of the industry's best warranties.
Service Like the Good Old Days Our Principles
Residential & Commercial Pest Control in Los Angeles
Solving Your Every Pest Problem
Our goal is to solve your every pest problem as soon as possible, which is why we are often available for same-day appointments and offer ongoing preventative maintenance solutions for a pest-free property all year round.
Prized Reviews From Valued Customers
"I've hired other pest control companies in the past but have not been impressed. Gladiator Pest Control was amazing. He showed up right on time, explained exactly what he was doing, and then got it done."

- Clark S.
Gladiator Pest Control Awards
Ready to Live Pest-Free? Contact Us Today